When you're in good company you can feel 
it.  When you own a Subaru, you belong to a 
family of passionate drivers who look 
out for one another.  As your Subaru 
retailer, at Hello Subaru of Temecula, we feel the same way it's the 
essence of genuine Subaru service.  Like 
any vehicle, your Subaru will require 
regular maintenance and occasional 
repairs but your Subaru isn't just any 
vehicle and that's where we come in. 


At 

the heart of Subaru is a precisely 

engineered boxer engine and symmetrical 

all-wheel-drive system so the Hello 

technicians who work on them are 

engineered to that means we're factory 

trained with hands-on experience at a 

Subaru training center and we receive 

training annually to stay up to date 

with current model changes so we know 

every Subaru inside and out.  We learn how 

the various systems work onboard your 

Subaru.  

We have the know-how and technical 

support to interpret data streams that 

solve complex problems. Our goal is to 

repair your Subaru properly the first 

time 

on-time and at a reasonable cost.  




Whether 

it's general maintenance like oil 

changes, tire rotations, brake service, 

battery replacement or advanced repairs 

for your engine transmission, suspension 

systems and more. We use specialized 

tools designed specifically for the 

engineering and technology of your 

Subaru and we recommend genuine Subaru 

parts to get the job done right and make 

sure it stays that way but that's not 

all. Our service comes with a smile and 

some down-to-earth conversation and 

we'll thoroughly explain what it entails 

so you'll know more about your vehicle.  

At Hello Subaru of Temecula, want to keep your Subaru performing 

at its best for years to come why trust 

any other shop with your Subaru come to 

a place where you belong we're here to 

help make it last.  Love it's what makes a Subaru a Subaru.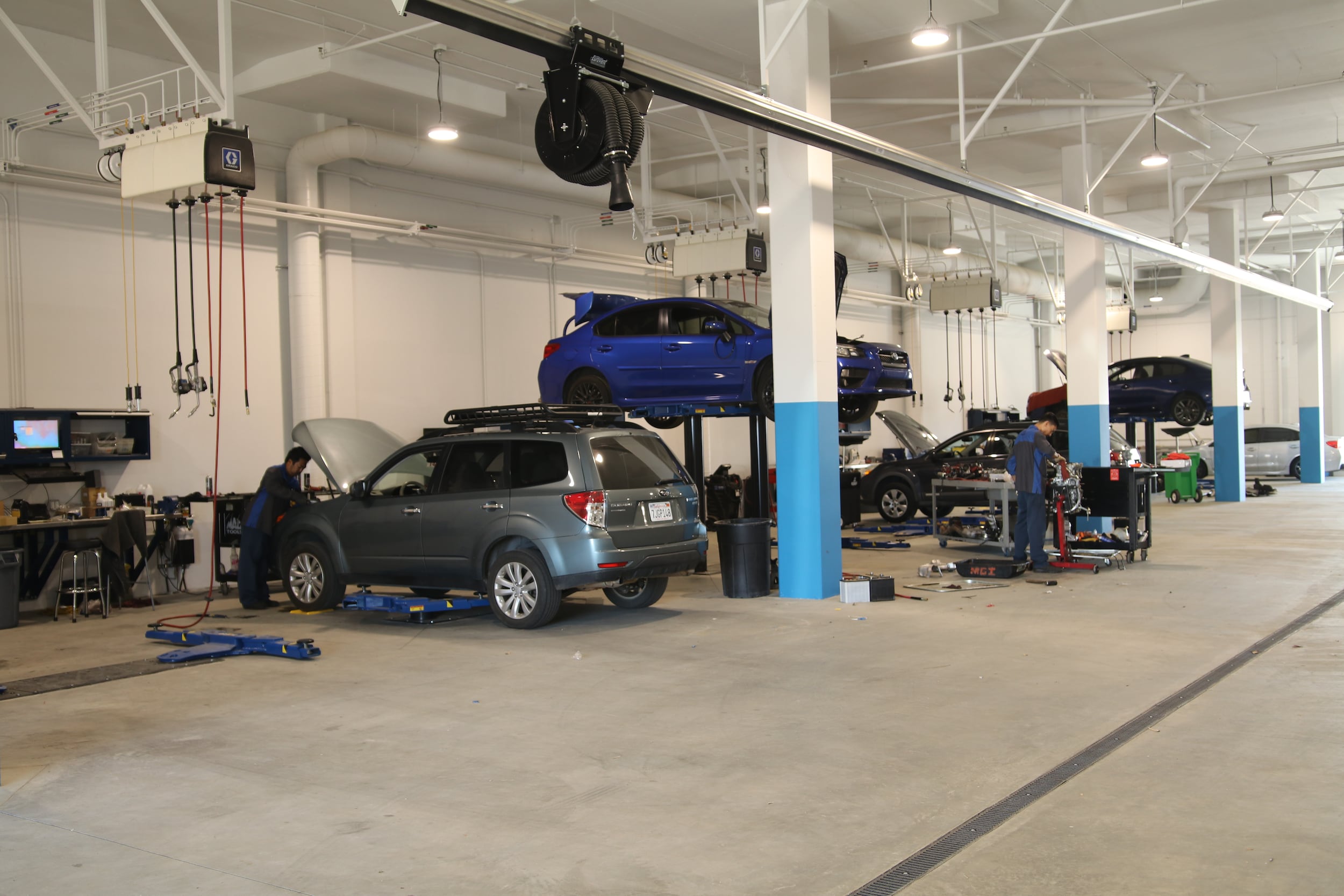 We offer convenient extended hours to accommodate your schedule, including Saturday service, making it as easy as possible to find the right time for you to bring your Subaru in for service and maintenance. Be sure to check out our 
monthly Service Specials and Maintenance Discount Coupons
, designed to help you save money on some of the most common Subaru repairs. You can easily 
schedule your Service Appointment
 with our online Schedule Service form, or give us a call at 
855-758-8240
. Our Service Center is located at 
42050 DLR Drive, Temecula, CA 92591
. We look forward to serving you at Hello Subaru of Temecula.


Hello Subaru of Temecula -  
Drivers' Choice for Subaru Auto Repair in The Temecula Valley, Escondido, Riverside, San Bernardino and Vista, CA
Live in the Temecula Valley, Murrieta, Lake Elsinore, Menifee or the surrounding areas of Escondido,  North San Diego County, SW Riverside, San Bernardino or Vista, CA, and need a Subaru auto repair? You're in the right place. The the certified professionals at Hello Subaru of Temecula are passionate about what they do and love of all things Subaru. With our  vast Outback, Ascent, Forester, Impreza, Crosstrek, Legacy, WRX and BRZ expertise coupled with the ability to work efficiently we strive to customers busy schedules and get back you back on the road quickly.  Hello Subaru of Temecula is conveniently located in the Temecula Auto Mall just of Ynez road and between Winchester and Rancho California Roads just of I-15 and 215.
Hello Subaru of Temecula - Service Center